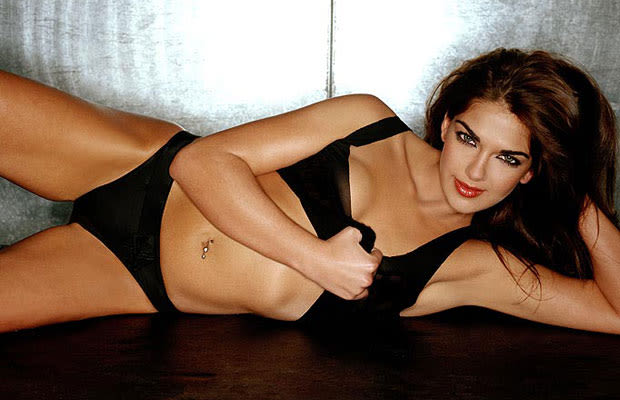 Wifey Of
: Mikel Arteta, Aresnal (EPL)
Occupation
: Model, Actress
Voted Miss Spain in 1999 at the tender age of 17, Bernal obviously has the pedigree to be one of the top WAGs in the game. She is married to Arsenal midfielder Mikel Arteta, whom she began dating in 2003 and married in 2010. While Bernal isn't a native English speaker, it hasn't stopped her from landing roles in a couple of U.S. television shows. In 2007, she appeared as an arms dealer in on
Chuck
, and then as "Mia the Nanny" in an episode of
CSI: Miami
.
49. Eliza Dushku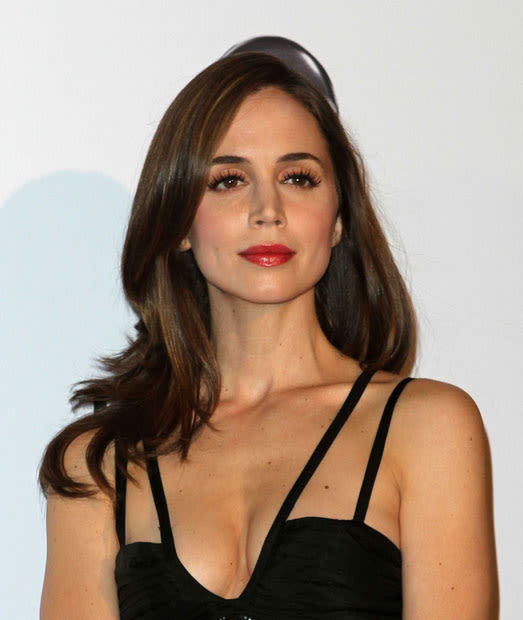 Wifey Of
: Rick Fox, Los Angeles Lakers (NBA)
Occupation
: Actress
Dushku is best known for her roles on
Buffy the Vampire Slayer
and
Angel
, but she has also made a splash in the WAG world, bursting onto the scene in 2009. After finishing sixth in the
Maxim
Hot 100 Women of 2009 list, that same October,
our former cover girl
confirmed rumors that she was dating former NBA player (and Radio Shack pitchman) Rick Fox. In August of 2010, the couple announced that they had moved in together.
48. Carmella DeCesare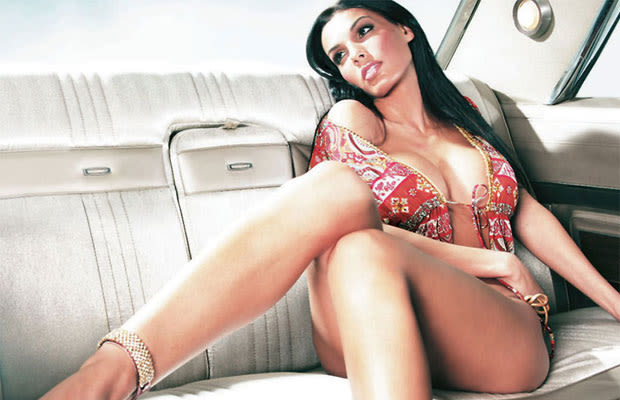 Wifey Of
: Jeff Garcia, Houston Texans (NFL)
Occupation
: Model
This beauty is best known for her
Playboy
résumé; after winning Miss April in 2003, she became Playmate of the Year in 2004. She parlayed her incessant nudity into a gig as a WWE Diva late in 2004, and shortly after, she showed off that fighting spirit when she was arrested for being involved in a bar fight in Cleveland. The fight was with the reported mistress of her then-boyfriend Jeff Garcia, quarterback of the Cleveland Browns. This incident did not ultimately ruin the relationship, though; the pair continued to date and indeed married in 2007.
47. Gemma Atkinson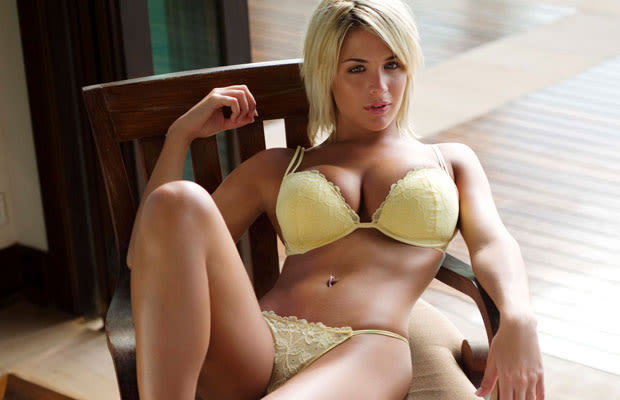 Wifey Of
: Cristiano Ronaldo, Real Madrid (EPL), Marcus Bent, Birmingham City (EPL)
Occupation
: TV Personality, Model
This English actress initially became famous from her role in the popular British teenage soap opera/drama
Hollyoaks
, a show that seemingly borrows from dramas ranging from
90210
to
The OC
, and many others as well. She also periodically appears on various trashy English celebrity-themed reality TV programs.
What this beauty really gets attention
for is dating famous soccer players; she nabbed Cristiano Ronaldo for a spell while he was playing for Manchester United, but the relationship fizzled when the Portuguese midfielder "was caught shagging prostitutes." She since moved on to the decidedly less famous Marcus Bent, an English striker who is known only for having played for fourteen different teams in his career.
46. Imogen Thomas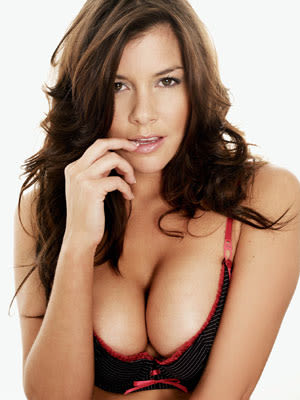 Wifey Of
: Ryan Giggs, Manchester United (EPL), Matthew Collins, Swansea City (EPL), Jermain Defoe, Tottenham Hotspur (EPL), Nery Castillo, C.F. Pachuca (Liga MX)
Occupation
: Model, TV Personality
Welsh model Thomas first achieved some notoriety in 2003 when she won the Miss Wales competition, a contest few knew even existed. Where she has really made her mark, though, is in the ranks of professional footballers. Thomas has been linked, at different times, to relative nothings Matthew Collins and Nery Castillo as well as the more well-known Jermain Defoe.
However, the biggest catch of Thomas' WAG career has to be fellow Welshman and Manchester United legend, Ryan Giggs. Anytime the courts get involved in a relationship, it must be a big deal; the High Court of England and Wales put a gag order on Thomas preventing her from revealing the footballer whom she was having an affair with, turning a few simple trysts into a media sensation.
45. Jessica Simpson
Wifey Of
: Tony Romo, Dallas Cowboys (NFL), Eric Johnson, New Orleans Saints (NFL)
Occupation
: Singer, Actress
Despite a lack of any lasting or meaningful contributions in recent years, Simpson is an absolute icon in American pop culture. This classic southern belle's fame level reached an all-time in high in 2007 when she began dating Dallas Cowboys quarterback Tony Romo. She was loathed in Dallas for her jinxing effect on Romo, who seemed to be particularly bad whenever Simpson was in the stands (the nickname "Yoko Romo" was bandied about with particular glee). They broke up in 2009, and in 2010, Simpson announced her engagement to former New Orleans Saints tight end Eric Johnson.
44. Raffaella Fico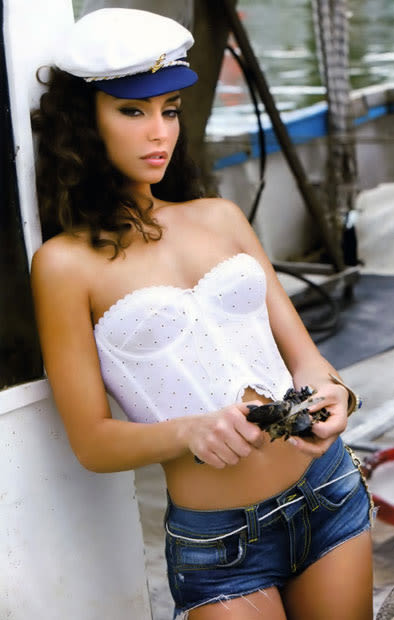 Wifey Of
: Cristiano Ronaldo, Real Madrid (EPL), Mario Balotelli, Manchester City (EPL)
Occupation
: Model, TV Personality
An Italian model and television host, Fico has really managed to keep herself firmly planted in the English tabloid news cycles over the last several years. After taking up with Cristiano Ronaldo sometime in 2009, she has more recently been involved with volatile Italian striker Mario Balotelli. Unfortunately, it appears that neither Fico nor Balotelli paid much attention during their health classes in school; this past May, Fico announced that she was pregnant with Balotelli's child despite the fact that the couple had broken up a month before.
43. Veronica Varekova
Wifey Of
: Petr Nedved, Edmonton Oilers (NHL)
Occupation
: Model
Varekova is a rare breed of model, one who actually has quite a bit of substance to pair with her incredible beauty. Her modeling résumé is certainly impressive, as she has been featured in the
Sports Illustrated Swimsuit Issue
an astonishing eight times, including a spot on the 2004 cover. Additionally, she climbed Mount Kilimanjaro in 2008 and, in October of 2009, was named as a Goodwill Ambassador to the African Wildlife Foundation.
So who got to go home to this full service woman? That would be Petr Nedved, a former star in the NHL. He and Varekova married in 2004 but divorced in 2006, one of the most foolish decisions made by a male this decade.
42. Elin Nordegren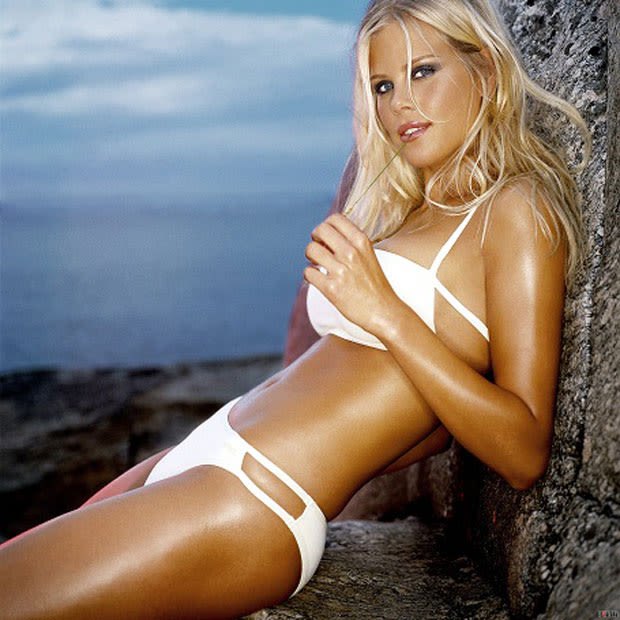 Wifey Of
: Tiger Woods (American Professional Golfer)
Occupation
: Au pair
The former Mrs. Tiger Woods proved to be almost as good as her husband with a seven-iron after the infamous Thanksgiving incident of 2009, but the above photo clearly shows that a powerful stroke isn't the only thing she brings to the table.
After being introduced to Woods in 2001, Nordegren married the golfer in 2004 in a wedding attended by Michael Jordan and Charles Barkley, among others. After claiming $100 million in their 2010 divorce, she immediately bought and demolished a $12 million house in Florida. If you're hoping to catch sight of this Swedish beauty, you can find her studying psychology part time at Rollins College in Orlando.
41. Carmen Electra
Wifey Of
: Dennis Rodman, Dallas Mavericks (NBA)
Occupation
: Actress, TV Personality
In the mid-1990s, Electra was arguably the most desired woman in America among the younger generation. She posed for
Playboy
in 1996, and added to her fame as a cast member of
Baywatch
and MTV's
Singled Out
. She has maintained a presence in the media ever since, hosting a variety of programs and becoming a fixture in the
Scary Movie
franchise. In November of 1998, the hard-partying Electra married the clinically insane Dennis Rodman at a ceremony in, where else, Las Vegas. She filed for divorce in April of 1999, a move shocking only due to how long it took her.
40. Tyra Banks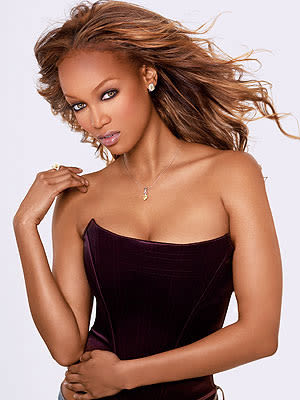 Wifey Of
: Chris Webber, Detroit Pistons (NBA)
Occupation
: Model, TV Personality
Before she was a media mogul and a Harvard Business School attendee, Tyra Banks was a simple talk show host and former model. During that period, she began a relationship with former college and NBA star Chris Webber, and the couple ended up dating from 2001 to 2004. Tyra even had one of her often-seen crying breakdowns on her show when discussing a "former boyfriend" (ostensibly Webber) with one of Webber's teammates and his wife. Powerful, powerful stuff. Webber has since married a different long-time girlfriend, though, so he was clearly unaffected by this emotional outburst from his former squeeze.
39. Naomi Campbell
Wifey Of
: Mike Tyson (Professional Boxer)
Occupation
: Model
Legendary model Naomi Campbell
has made a lot of headlines over the years, primarily due to her ability to incessantly commit assault. She may have learned some of these tendencies from one of
the great innovators of violent public outbursts: Mike Tyson
. Campbell and the world famous brawler maintained an on-again off-again relationship in the late 1980s. Tyson described Campbell as "scared of nothing," a sure sign that she was not to be trifled with.
38. Sylvie Van Der Vaart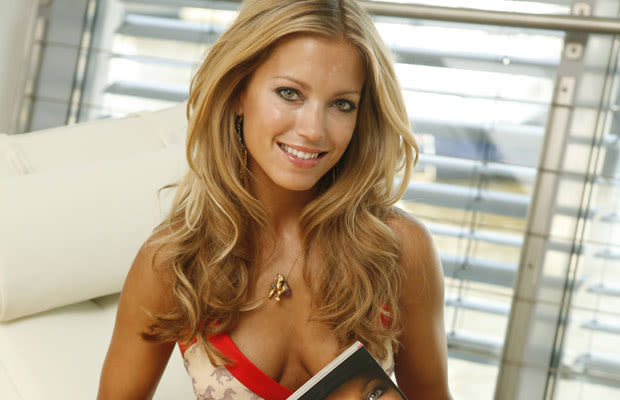 Wifey Of
: Rafael Van Der Vaart, Hamburg SV (Bundesliga)
Occupation
: Model, TV Personality
The Dutch-born van der Vaart has been dating her now-husband Rafael since 2003, and the couple married in 2005. Prior to dating Rafael, she earned the distinction of Netherlands' Sexiest Female for 2003, a significant honor given the bevy of blonde beauties that emerge from all corners of the tiny European nation.
Van der Vaart has also proven to be a fighter, having survived a bout with breast cancer in 2009. She came back better than ever in 2012, returning to the catwalk without missing a beat.
37. Abbey Crouch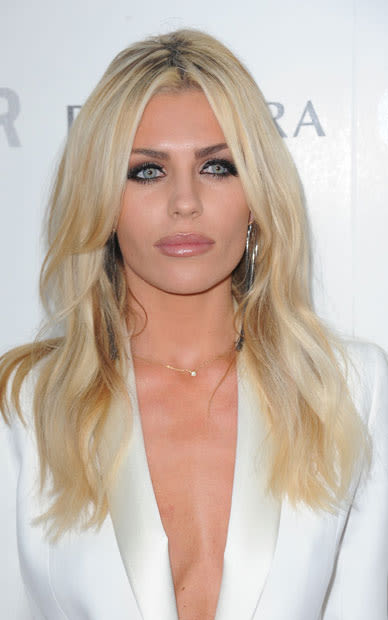 Wifey Of
: Peter Crouch, Stoke City (EPL)
Occupation
: Model, TV Personality
We're not here to debate the merits of Abbey Crouch's attractiveness. The TV reporter is undoubtedly a beautiful woman. The question really is, how did Peter Crouch manage to persuade her to marry him? By all accounts, gangly Peter Crouch is one of the goofiest looking people ever to dot the ranks of professional sports. He is 6' 7" but probably weighs 130 pounds, the angle of some of his teeth defy all laws of physics, and he possesses few discernible skills on the field. The one thing he does have going for him, we suppose, is his positively goofy "robot dance" goal celebration that he only breaks out on the rarest of occasions.
36. Olivia Munn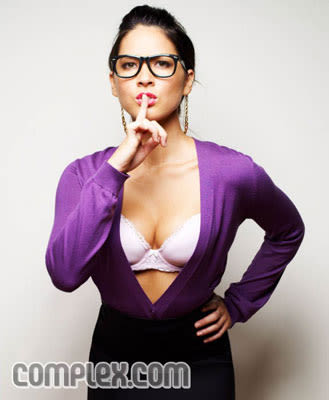 Wifey Of
: Brad Richards, New York Rangers (NHL)
Occupation
: Actress
Munn spent some time dating New York Ranger Brad Richards in late 2011 and early 2012. The relationship didn't last long, as the two split after about two and a half months. Oh well, she should just stay single. Or else, it'll ruin the ongoing fantasy we have on her,
that may or may not include her cosplay outfits.
35. Melissa Satta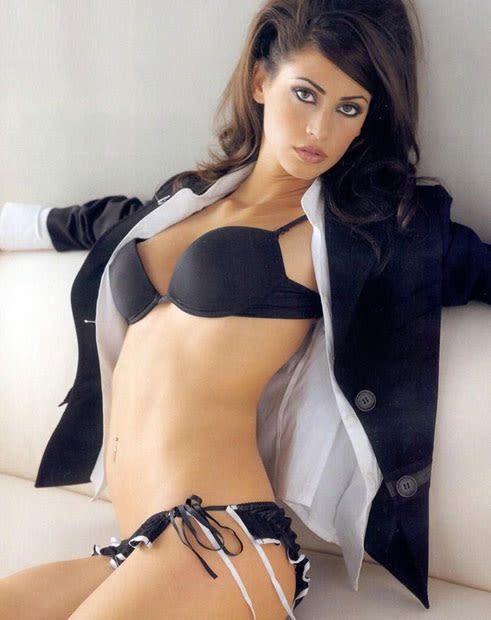 Wifey Of
: Christian Vieri, Inter Milan (Serie A), Kevin-Prince Boateng, AC Milan (EPL)
Occupation
: Model, TV Personality
Satta and her boyfriend Kevin-Prince Boateng gained a measure of international fame in January of this year when Satta told
Vanity Fair
that Boateng's frequent injury problems could be attributed to the staggering amount of sex they were having.
Prior to becoming a tabloid sensation, Satta had posed in the 2010 Sports Illustrated Swimsuit Issue and the March 2012 Italian edition of Playboy. Given her and Boateng's significant bedroom chemistry, it should come as no surprise that the couple got engaged over the summer. Satta will now find herself on the other side of the famous AC-Inter Milan rivalry, as Boateng plays for AC Milan while former flame Christian Vieri spent much of his club career with Inter.
34. Niki Taylor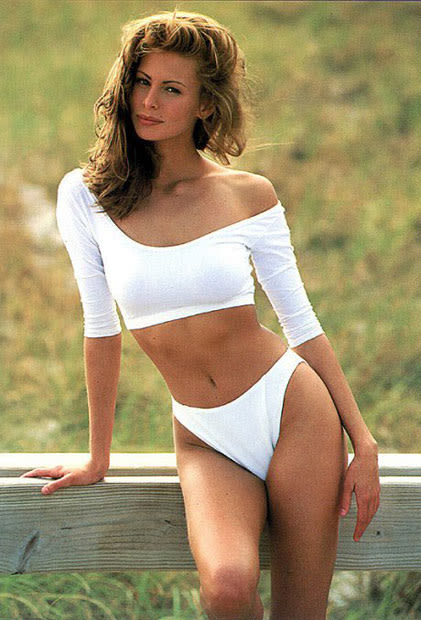 Wifey Of
: Matt Martinez, Miami Hooters (AFL), Burney Lamar (NASCAR Driver)
Occupation
: Model
If you needed proof that model agencies' talent scouts are creeps, the Niki Taylor story should be proof positive. She was signed at age 13, which is troubling on many levels. By 15, she was on the cover of
Vogue
, and in 1997 and 1998, she was featured in the
Sports Illustrated Swimsuit Issue
.
After she graduated high school, Taylor eloped with former Arena Football player Matt Martinez in 1994. After they divorced, she continued her irrational wedding streak by getting engaged to NASCAR driver Burney Lamar after just three dates in 2006. The couple is still married, so perhaps this "long-term" plan was more of a recipe for success.
33. Kristin Cavallari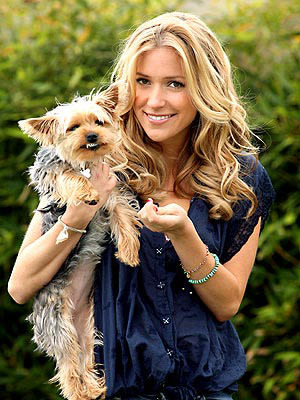 Wifey Of
: Jay Cutler, Chicago Bears (NFL)
Occupation
: TV Personality
The former star of
Laguna Beach
and
The Hills
has only made one turn as a WAG, but she is doing her best to make it count. Cavallari and Chicago Bears quarterback Jay Cutler began dating in the fall of 2010, and got engaged in April of 2011. Perhaps realizing he made a hasty choice, Cutler called off the engagement a couple months later. Upon deciding their haste was in fact a good decision, the pair got re-engaged four months after that. Two months later, they announced the Cavallari was pregnant.
32. Carrie Underwood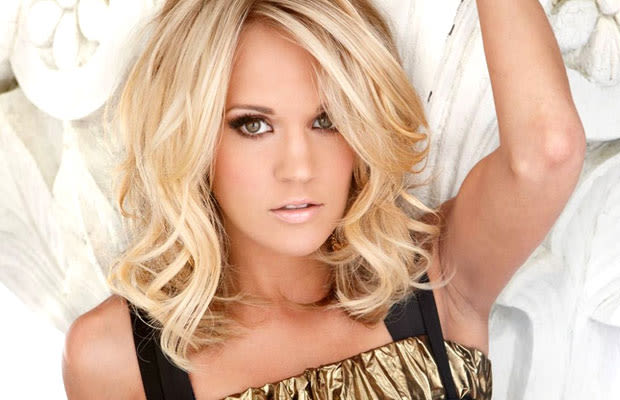 Wifey Of
: Tony Romo, Dallas Cowboys (NFL), Mike Fisher, Ottawa Senators (NHL)
Occupation
: Singer
Between traveling on her world tours and recording platinum albums, the former
American Idol
winner has also found a way to date several of America's finest athletes. She was first linked to Tony Romo in 2007, although interestingly she never confirmed that they dated; she claimed that the two were just friends, while Romo was so bold as to post on his own website, "I'm dating Carrie Underwood." The relationship (if it even existed outside of Romo's mind) didn't last, and Underwood subsequently moved on to former Ottawa Senator and current Nashville Predator Mike Fisher. They were married in 2010 at a wedding so star-studded that even Paula Abdul secured an invite.
31. Ciara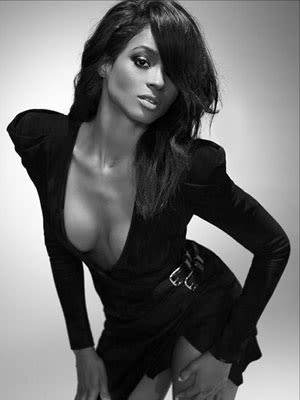 Wifey Of
: Amare Stoudemire, New York Knicks (NBA)
Occupation
: Singer
Having released four albums inside of six years with a fifth on the way, Ciara is an absolute machine in the studio. She also has been a huge success outside of the music world, becoming the female face of Rocawear in 2007, signing a multi-million dollar deal with Wilhelmina Models in 2009, and serving as the spokesperson for Adidas Originals in 2010.
In 2011, she hooked up with emerging New York Knicks star Amare Stoudemire for a couple months, but it did not end well; after they split, Amare turned around and immediately got engaged to his long-time baby mama Alexis Welch.
30. Kim Alexis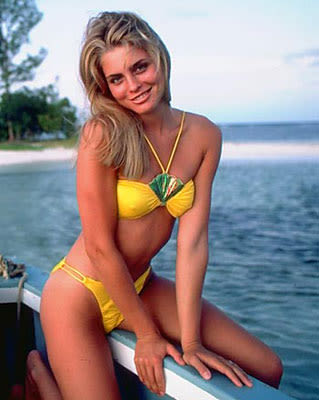 Wifey Of
: Ron Duguay, New York Rangers (NHL)
Occupation
: Model, Actress
Alexis was one of the 1980s' most well-known models, appearing in the
Sports Illustrated Swimsuit Issue
and several different beauty products' ad campaigns. In 1993, she married former New York Ranger Ron Duguay, who played for 12 seasons and is now a studio analyst for the team.
While Alexis continues to be a celebrity endorser of products, her target audience has changed slightly; you can now find her doing ads for Preparation H hemorrhoid treatment and Monistat yeast infection cream. Alexis has also become a staunch anti-abortion campaigner, writing commentaries for several pro-life websites.
29. Kelly Brook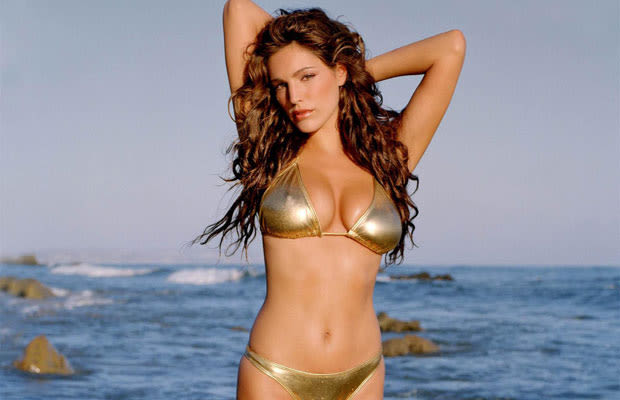 Wifey Of
: Danny Cipriani, London Wasps (Rugby)
Occupation
: Model, Actress
Despite being well-known overseas, Brook is relatively unknown
in the U.S. She finally burst onto the scene in late 2010 when she posed for the September issue of Playboy, and then appeared in the classic film Piranha 3D. She did have a couple brief appearances in prior movies, most notably as "girl who gets her clothes blown off by Seth Green's speakers" at the end of 2003's The Italian Job.
In addition to her acting and modelling endeavors, Brook dated a fellow named Danny Cipriani for nearly two years before they split in 2010. Apparently, Cipriani is an English rugby player known for his relationship with Brook and his chronic underachievement on the field.
28. Victoria Beckham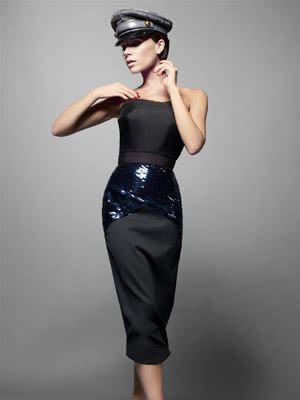 Wifey Of
: David Beckham, Los Angeles Galaxy (MLS)
Occupation
: Singer
This über-WAG really needs no introduction. After rising to international celebrity with the legendary Spice Girls in 1996, the artist formerly known as Posh Spice began dating England midfielder David Beckham in 1997. Beginning with their engagement in 1998, "Posh and Becks" have been British tabloid regulars for the last 15 years and have shown no signs of slowing down. While her skeleton-thin physique and love of the media spotlight have made her a frequent target of critics, Beckham's incredible popularity and beauty make her the gold standard to which all WAGs aspire.
27. Gabrielle Union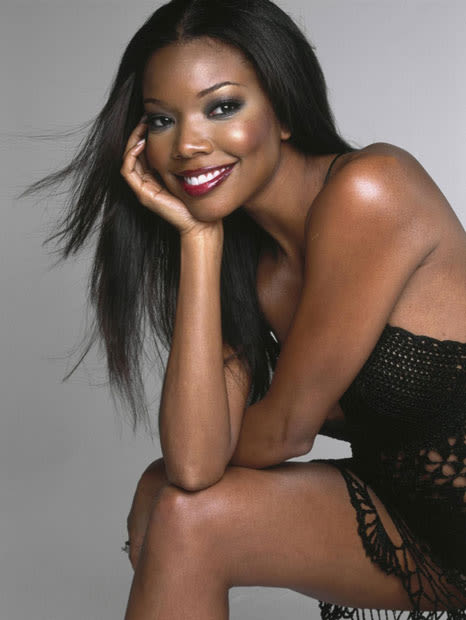 Wifey Of
: Jason Kidd, New York Knicks (NBA), Chris Howard, Jacksonville Jaguars (NFL), Dwyane Wade, Miami Heat (NBA)
Occupation
: Actress
The star of
Bring it On
and
Bad Boys II
, Union has emerged as a borderline A-lister in recent years. She also was an All-League high school point guard in basketball, which she no doubt discussed with her then-boyfriend Jason Kidd. She and the future Hall-of-Famer dated for a while in high school before Kidd dumped her, a curious decision on his part to say the least. In 2001, Union married former NFL running back Chris Howard, whose career was short-lived due to fumbling troubles. He proved unable to hold onto Union as well, who divorced him in 2005. She now spends her days frolicking with Miami Heat star Dwyane Wade, whom she started dating in late 2011.
26. Alyssa Milano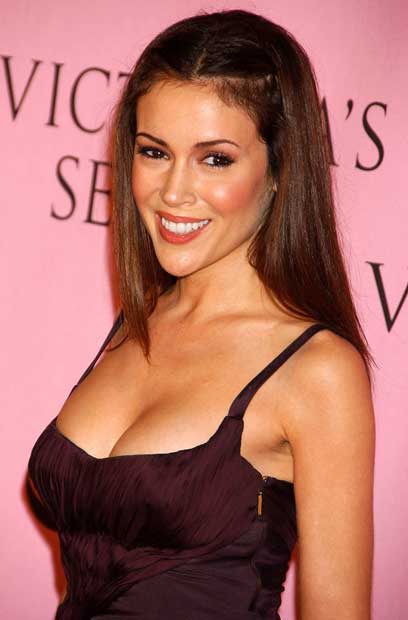 Wifey Of
: Carl Pavano, Minnesota Twins (MLB), Barry Zito, San Francisco Giants (MLB), Brad Penny, San Francisco Giants (MLB)
Occupation
: Actress
Milano's TV credits include highly-publicized roles on
Who's the Boss?
and
Charmed
, but perhaps even more noteworthy are the myriad relationships she has had with various professional baseball pitchers. First, there was Florida Marlin Carl Pavano in 2003. She followed that up with Oakland A Barry Zito in 2004, and finished up the trifecta with Los Angeles Dodger Brad Penny in 2005.
An avid sports fan
, Milano is the creator of Touch, an officially licensed line of women's clothing sold by the MLB Shop.
25. Martina Colombari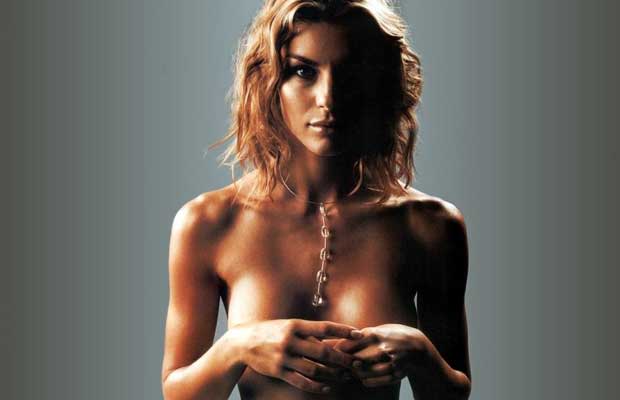 Wifey Of
: Alessandro Costacurta, AC Milan (Serie A)
Occupation
: Model, TV Personality
Colombari was crowned Miss Italy in October of 1991, and from there, she immediately began starring in fashion shows for Giorgio Armani and Gianni Versace. In short order, she also became a star on the screen as both host and actress, landing several roles all over the Italian television landscape (which we're assured is quite vast).
In 2004, she married AC Milan legend Alessandro Costacurta, who has the third-most appearances in the history of the club. The couple's son is named Achilles, which is probably one of the coolest names ever issued to a child.
24. Cheryl Cole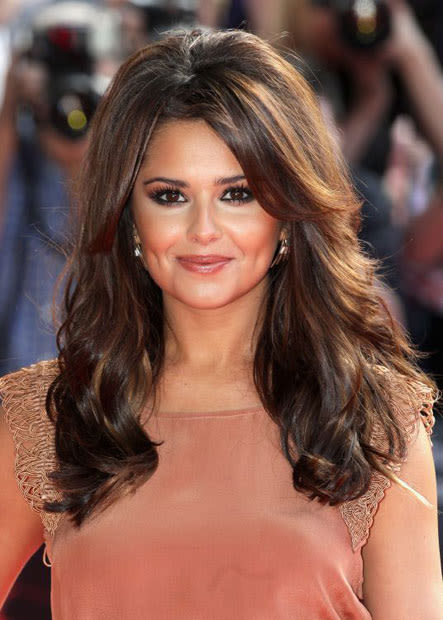 Wifey Of
: Ashley Cole, Chelsea (EPL)
Occupation
: Singer, Model
While she may be relatively unfamiliar to an American audience, Cole has been a fixture in the British pop music scene for the better part of a decade as part of the all-female group Girls Aloud. She did have a very brief stint on the U.S. version of
The X Factor
before being fired after just two auditions for reasons that remain mysterious. A commonly held theory is that Americans couldn't understand her accent.
In addition to her own career, Cole is best known for her relationship with England and Chelsea defender Ashley Cole, whom she married in 2006. After Ashley cheated on Cheryl numerous times, the couple divorced in 2010.
23. Elsa Benitez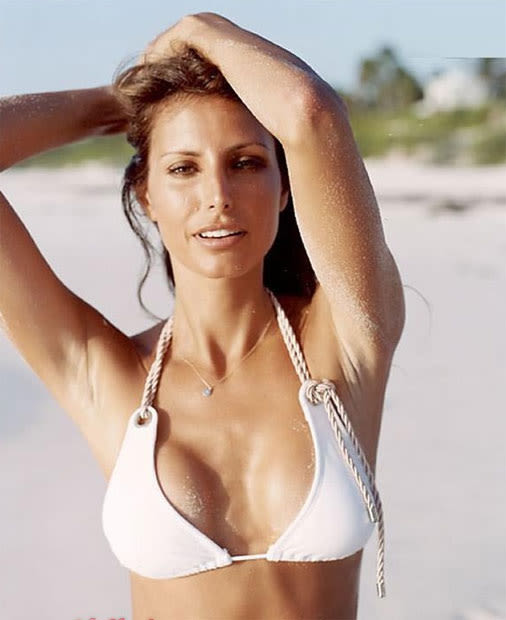 Wifey Of
: Rony Seiklay, Miami Heat (NBA)
Occupation
: Model, TV Personality
The beautiful Benitez has been a fixture in the modeling world for the last decade, most notably appearing on the cover of the
Sports Illustrated Swimsuit Issue
in 2001. She has since worked as a model for, among others, Dolce & Gabbana and Victoria's Secret.
In September of 1999, Benitez married Rony Seiklay, a 6' 11" former NBA player. The couple split in 2005. Benitez has since gone on to grace the cover of theSwimsuit Issue again in 2006, proving once and for all that there is life after WAGdom.
22. Keeley Hazell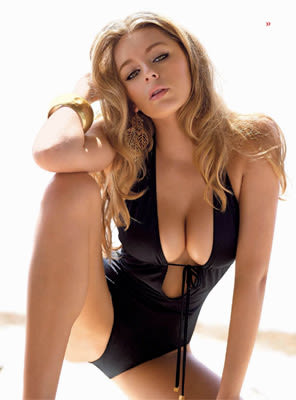 Wifey Of
: Joe Cole, Chelsea (EPL)
Occupation
: Model, Actress
While the relationship between Hazell and English soccer star Joe Cole never really advanced past the rumor stage, it's a great excuse to show pictures of this buxom British babe. The only public encounter between the two occurred at Hazell's home in early 2007, where Cole got beaten to a bloody pulp by someone else who wanted a chance at bedding her. Cole claims it was because he passed out on a couch and someone took exception to it, but we know better.
Hazell retired from modeling in 2009 to pursue acting, but somehow it didn't work out and she returned to the cover of FHM earlier this year.
21. Mariah Carey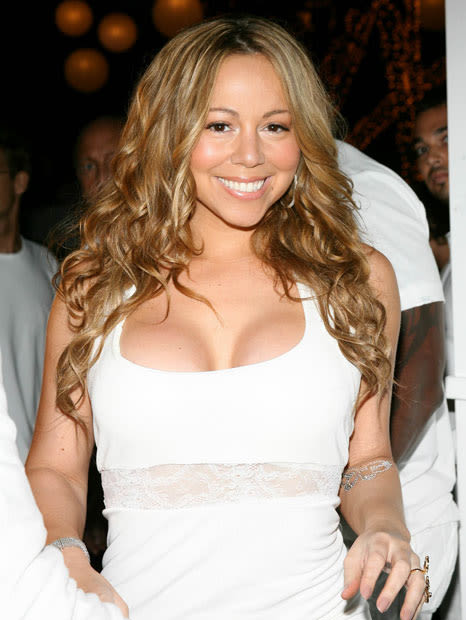 Wifey Of
: Derek Jeter, New York Yankees (MLB), Tom Brady, New England Patriots (NFL)
Occupation
: Singer, Actress
Before Nick Canon and
Wild 'N Out
had ever hit the MTV airwaves, Mimi had taken a spin down the road to WAGdom. She began dating New York Yankees captain Derek Jeter in 1997 when she may have still been married. Once she finalized her divorce, however, the thrill was gone from the relationship and the couple split in 1998, citing the constant media scrutiny as a driving force. Rumors surfaced in 2002 linking Carey with New England Patriots quarterback Tom Brady after they were seen bumping and grinding on a Boston dance floor, but fortunately for Brady these reports were deemed unfounded.
20. Scarlett Johansson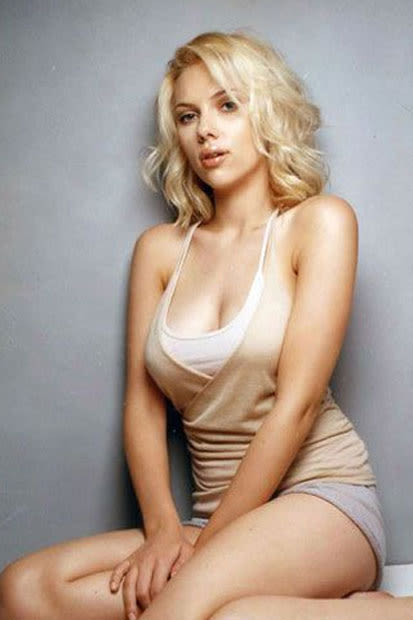 Wifey Of
: Derek Jeter, New York Yankees (MLB)
Occupation
: Actress
This one, while juicy to say the least, didn't have a lot of legs. Johansson was spotted out in Los Angeles with Derek Jeter in December of 2004, and while she shot down any notions that they were dating, their meeting is curious to say the least. What could these two possibly share in common beyond being famous? Jeter is a good 10 years older and lives on the complete opposite side of the country; there is a 0% chance that this was a dinner between friends. Think what you will.
19. Marisa Miller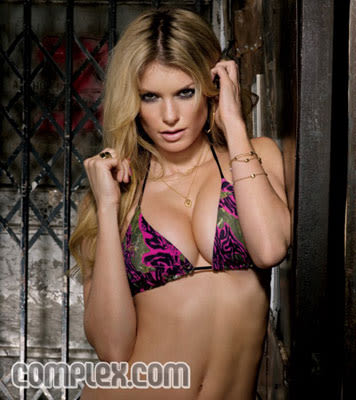 Wifey Of
: Dale Earnhardt Jr. (NASCAR Driver)
Occupation
: Model
While there seems to be few (if any) salacious details to be had, the Victoria's Secret Angel
(and our former cover girl)
dated NASCAR star and Wrangler Jeans connoisseur Dale Earnhardt, Jr. from 2002 into 2003. The relationship didn't get nearly as much press as it should have; Miller is an absolute legend of the industry and even at age 34 has shown absolutely no signs of slippage. She also has been known to do the occasional good deed, serving as a spokeswoman for the American Cancer Society and USO. If you were wondering how a visit from a supermodel impacts the troops, Miller reports that "I get a lot of letters from overseas." Shocking.
18. Jessica Alba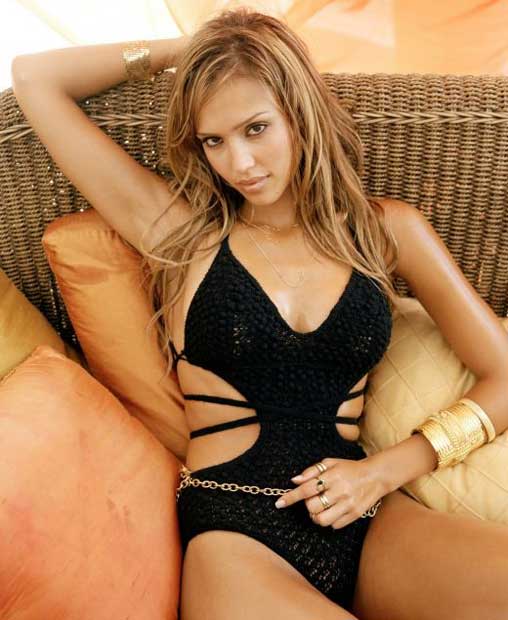 Wifey Of
: Derek Jeter, New York Yankees (MLB)
Occupation
: Actress
Alba rarely fades into the background of anything, but in the WAG world she is but one of Derek Jeter's conquests. The couple dated for an undetermined amount of time in 2004 after Jeter admired Alba from afar and made his move on a road trip to L.A.
In 2007, rumors began to spread that Alba was still feeling the effects of her hook-ups with the Yankees' star; it was alleged (though never proven) that Jeter had given Alba a mean dose of herpes. Fortunately, this story seems far-fetched for a lot of reasons, and both camps have denied all such reports.
17. Meagan Good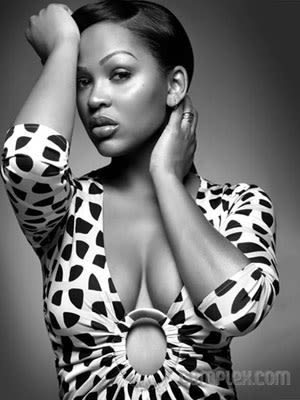 Wifey Of
: Thomas Jones, Chicago Bears (NFL)
Occupation
: Actress
Good has been working from a very young age, taking her first role as an extra at the tender age of four. She has since earned critical acclaim for her role in 1997's
Eve's Bayou
, and has appeared in many other less well-received films as well. This beauty got into the WAG game in 2007 when she began dating NFL running back Thomas Jones, even getting his name tattooed on her finger. That decision may have been ill-advised, however; the couple broke up in 2011, with Good marrying a different man shortly thereafter.
16. Shakira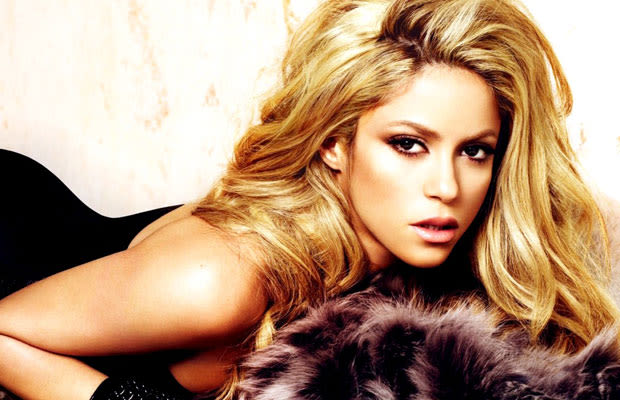 Wifey Of
: Gerard Pique, FC Barcelona (La Liga)
Occupation
: Singer
Shakira has quickly emerged as the newest face in international WAGdom, cheering on boyfriend Gerard Pique at pretty much all of his games for FC Barcelona and the Spain national team. The pair began dating in 2010 (although Shakira did not confirm the relationship until March of 2011) and has been going strong ever since. In fact, this past September, they announced that they are expecting their first child together. The fact that these two have been able to overcome the wild disparity in their heights (Pique is 6' 4" and Shakira is at best 5' 1") seemingly defies physics and remains one of the great triumphs of will in recent memory.
15. Nicole Scherzinger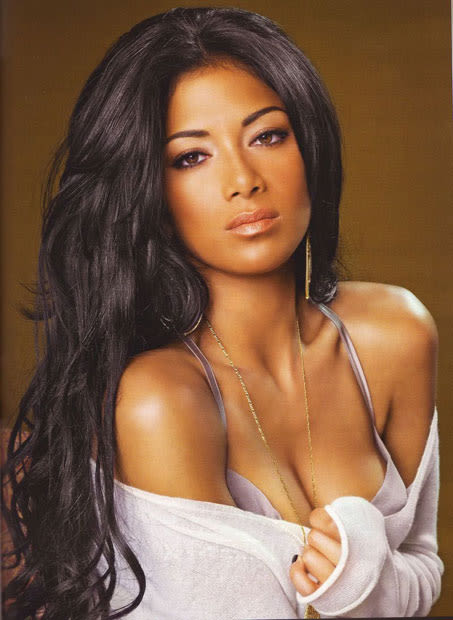 Wifey Of
: Lewis Hamilton (Formula 1 Race Car Driver)
Occupation
: Singer, TV Personality
The Pussycat Dolls singer
has been in an on-again, off-again relationship with Formula-1 driver Lewis Hamilton since 2008, with the couple engaging in numerous public breakups due to standard terms like "schedules" and "partying." The couple has most recently split in October of 2011, but in July of 2012, it seemed all had been forgiven and they were back together.
Scherzinger has also broadened her media profile beyond the Pussycat Dolls, putting out a solo album and landing gigs in Men in Black 3 and as a former judge on the American version of The X Factor.
14. Maria Sharapova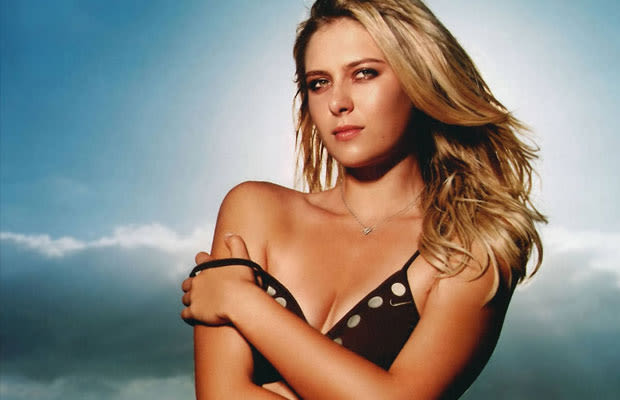 Wifey Of
: Sasha Vujacic, Anadolu Efes (TBL)
Occupation
: Professional Tennis Player
Sharapova has proven to be this generation's Anna Kournikova, with one key exception: she is actually really good at tennis, having won four Grand Slams and 27 tournaments overall. She appeared in the 2006
Sports Illustrated Swimsuit Issue
, a feat Kournikova also accomplished a few years prior.
Sharapova also found time to date and become engaged to former Los Angeles Laker agitator Sasha Vujacic, a truly head-scratching union to anyone who saw the heinous Vujacic in person. Mercifully, Sharapova announced at the end of last August that the couple had split and that she is once again an eligible bachelorette.
13. Anna Kournikova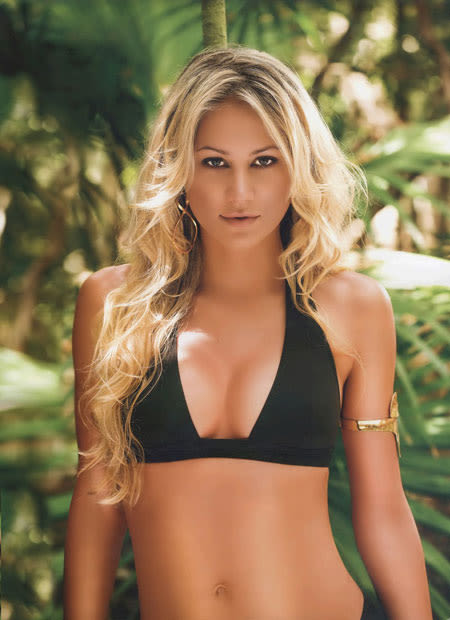 Wifey Of
: Pavel Bure, New York Rangers (NHL), Sergei Fedorov, Detroit Red Wings (NHL)
Occupation
: Professional Tennis Player, Model, TV Personality
Even though she never managed to win a singles title in her time as a professional tennis player, Kournikova has never lacked her share of fans. She was initially linked to former Detroit Red Wings star Sergei Fedorov, but in 1999 she began seeing another famous hockey player, "the Russian Rocket" Pavel Bure. A year later, the two became Russian media stars (yes, those do exist) when they allegedly got engaged despite Kournikova being just 18 at the time. It's also worth noting that one can apparently order an "Anna Kournikova" (a White Russian with skim milk) at his or her favorite drinking establishment, which may end up being this bombshell's lasting legacy.
12. Kate Upton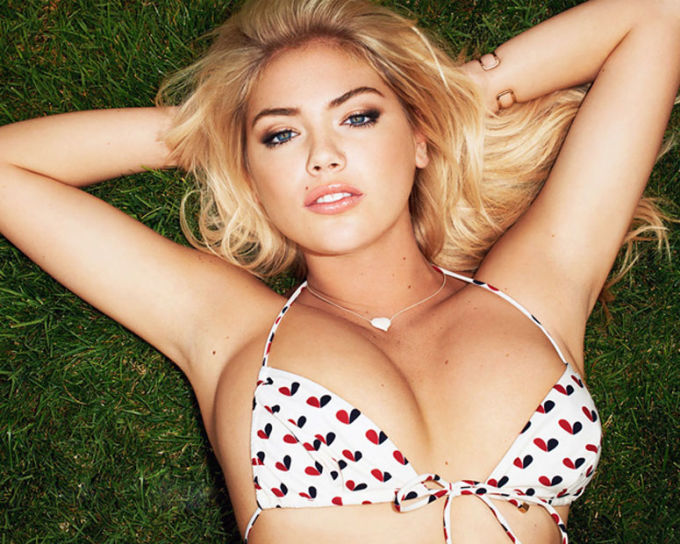 Wifey Of
: Justin Verlander, Detroit Tigers (MLB)
Occupation
: Model
Justin Verlander can throw 100 MPH, was 2011's AL Cy Young and MVP, and is in the middle of a contract that will pay him $80 million. Life is pretty good. But you know what would make it better?
Dating one of the world's hottest supermodels.
While Verlander himself won't confirm the rumors, his 87 year-old grandfather of all people told Celebuzz that the pair are indeed dating and that "they make a good-looking pair." In case anyone was wondering if Verlander was worthy of the dougie-ing, cat daddy-ing Sports Illustrated Swimsuit Issue cover girl, his grandfather has stated for the record that his grandson "is not only a great baseball player. He's a great guy." Phew.
11. Rihanna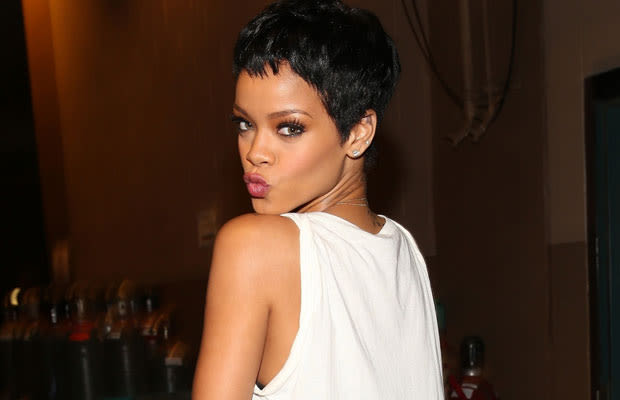 Wifey Of
: Matt Kemp, Los Angeles Dodgers (MLB), Rashard Lewis, Miami Heat (NBA), J.R. Smith, New York Knicks (NBA)
Occupation
: Musician, Actress
The beautiful Rihanna has been a fixture in the news due to her turbulent relationship with Chris Brown. In one of the "off" fazes of their union in early 2010, Rihanna began dating Los Angeles Dodgers star Matt Kemp. The two stayed together for almost a full year before calling it quits, with both sides accusing the other of various acts of infidelity.
10. Halle Berry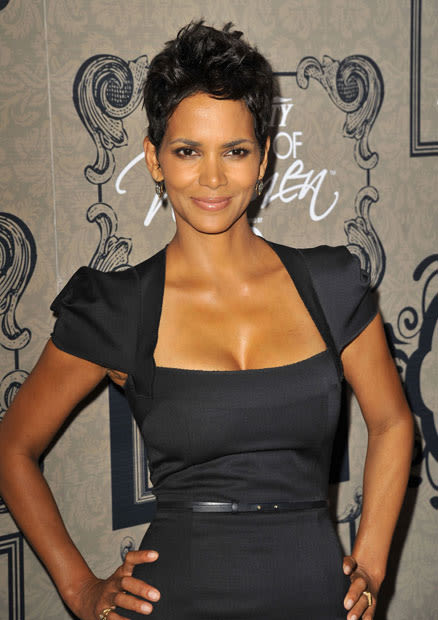 Wifey Of
: David Justice, Oakland Athletics (MLB)
Occupation
: Actress
It's easy to forget that in the early 1990s, Halle Berry was just a little-known actress awaiting her big break and toiling for whatever small roles she could find. Perhaps that better explains why she married former big leaguer David Justice, who was playing with the Atlanta Braves at the time. The couple's marriage lasted just over three years, ending on a rather dark note when in her divorce papers Berry stated that she was "in fear of my personal safety and well-being." Justice could barely hit a ball, though, so there was not actually any danger.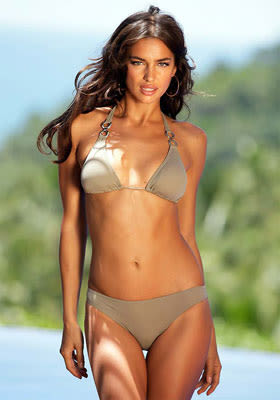 Wifey Of
: Cristiano Ronaldo, Real Madrid (EPL)
Occupation
: Model
Having appeared in the
Sports Illustrated Swimsuit Issue
a stunning six years in a row—including a spot on the cover in 2011—Shayk is clearly at the top of her game. While the Russian beauty professes to have absolutely no interest in watching soccer (are we sure she isn't American?), she nevertheless has taken a shining to at least one player: Real Madrid and Portugal midfielder
Cristiano Ronaldo
. The two have been dating since the spring of 2010 despite persistent rumors of Ronaldo's infidelity and the fact that the only thing they have in common is their mutual love of Armani Exchange.
8. Brooklyn Decker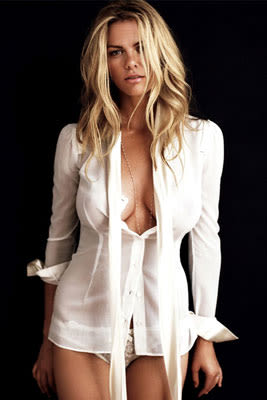 Wifey Of
: Andy Roddick (American Tennis Player)
Occupation
: Model, Actress
Despite being relatively new to the scene, Decker is one of the hottest American
WAGs
of the past five years. The 2010 at
http://www.xwags.com/
,
Sports Illustrated Swimsuit Issue
cover girl has been married to now-retired tennis pro Andy Roddick since 2009.
In addition to her duties as a model, Decker has recently tried her hand at acting. While she probably won't want to hold her breath awaiting an Oscar nomination for her performance in Battleship, Decker has an unparalleled level of hotness that will in all likelihood keep her in the acting game for many years to come.
7. Kim Kardashian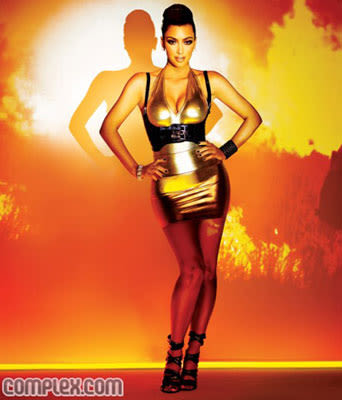 Wifey Of
: Reggie Bush, Miami Dolphins (NFL), Kris Humphries, Brooklyn Nets (NBA)
Occupation
: Socialite, TV Personality
Kardashian has become one of the most talked about people in America for reasons we still can't put our finger on.
One of the topics of conversation people usually speak on? Kim's penchant for athletes. First there was Reggie Bush, who immediately after breaking up with her began to fulfill his potential with the Miami Dolphins. The whole Kris Humphries marriage was just weird, although to be fair it was never apparent if Humphries was actually awake at any point in their brief relationship.
Still at the apex of her fame, though, Kardashian has managed to outlast her shelf life by a considerable margin, and that kind of survival instinct must be commended.
6. Eva Longoria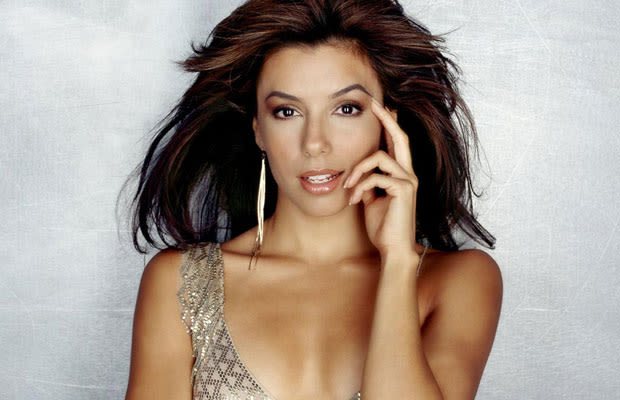 Wifey Of
: Tony Parker, San Antonio Spurs (NBA), Mark Sanchez, New York Jets (NFL)
Occupation
: Actress
Longoria tied the knot with San Antonio Spurs point guard Tony Parker in 2007, and the couple certainly seemed quite happy. What else would explain the bedazzled Parker jerseys she used to occasionally don at Spurs games? However, Parker snuck behind the
Desperate Housewives
actress's back and cheated on her with a teammate's wife. They divorced in 2010, but that didn't cause Longoria to fall off the WAGon. In early September of 2012, she was spotted out in New York City with Jets quarterback Mark Sanchez, whom she's since split from.
5. Minka Kelly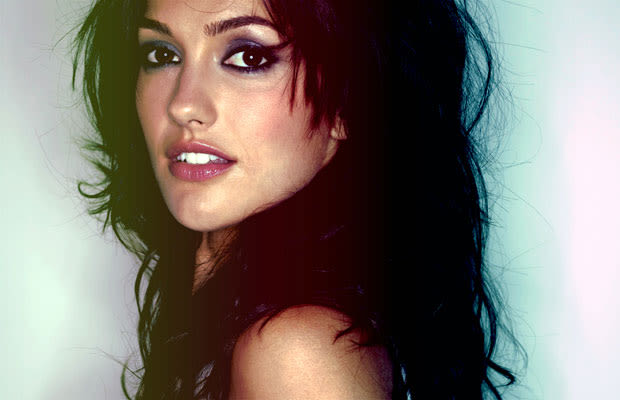 Wifey Of
: Derek Jeter, New York Yankees (MLB)
Occupation
: Actress
This beautiful brunette is best known for her polarizing turn as Lyla Garrity on
Friday Night Lights
, the well-reviewed but seldom-watched TV iteration of the famous movie/book franchise. Kelly parlayed her modest TV fame into a three-plus year relationship with New York Yankees captain Derek Jeter, a man who has no shortage of appearances on this list. The most noteworthy aspect of the Kelly-Jeter relationship (Merek? Dinka?) was the randomly hilarious rivalry that ensued between Kelly and Kate Hudson, Alex Rodriguez's former girlfriend. While neither WAG has made any recent impact in Hollywood, it's good to know that they still know how to stay in the tabloid headlines.
4. Raquel Welch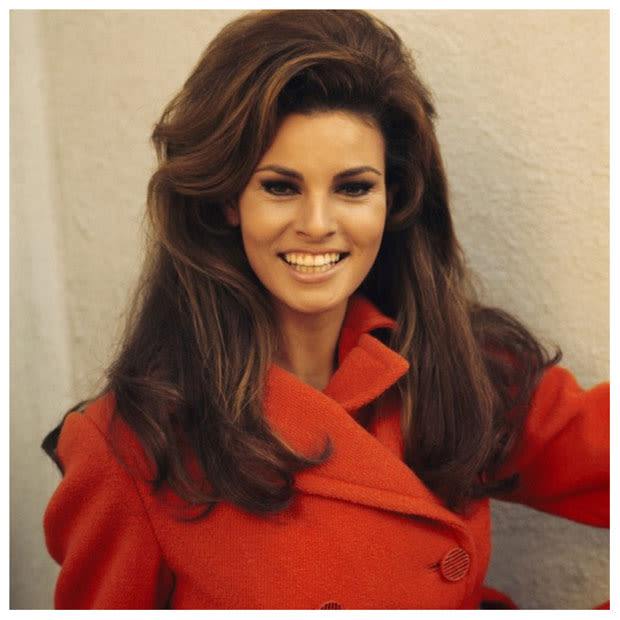 Wifey Of
: Joe Namath, New York Jets (NFL)
Occupation
: Actress
At the end of the 1960s and throughout the 1970s, Welch was one of Hollywood's hottest young stars and was deemed the "Most Desired Woman" of the 1970s by
Playboy
. Joe Namath had already made good on his Super Bowl "guarantee," and he certainly had a way with the ladies. The Jets' quarterback reached his apex in 1972 when he escorted Welch to the Academy Awards, although it is unclear if and when they dated beyond that night. No word on whether Namath drunkenly told Welch he wanted to kiss her, either.
3. Gisele Bundchen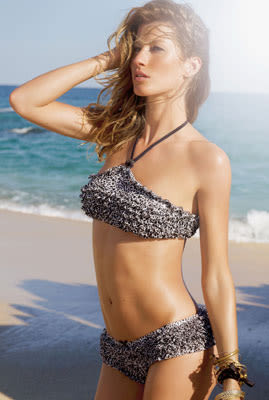 Wifey Of
: Tom Brady, New England Patriots (NFL)
Occupation
: Model
A living legend, Gisele took her empire to another level when she snagged future Hall of Fame quarterback Tom Brady in 2009. Not only is Gisele the face of the modern fashion industry, but she is also by far the most successful model in history. She has made even more money in her career than her famous husband, with
Forbes
having estimated in 2011 that she has raked in over $250 million over the last 10 years.
While Brady can't be thrilled at having Leonardo DiCaprio's sloppy seconds (Leo and Gisele dated from 2000 to 2005), we're sure after taking one look at his wife Brady finds a way to manage.
2. Adriana Lima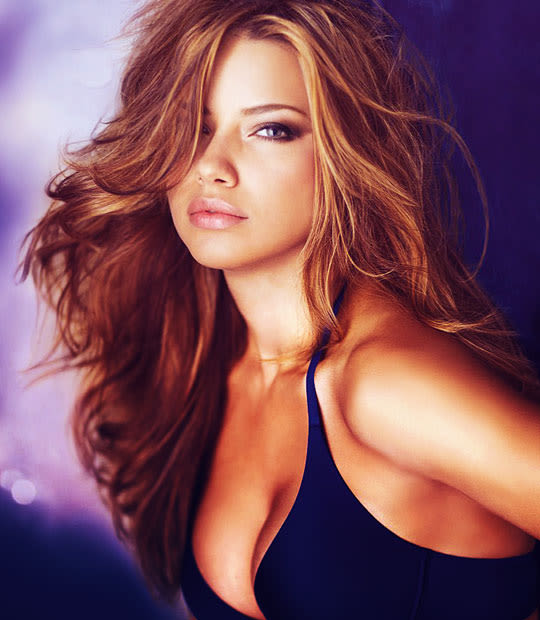 Wifey Of
: Marko Jaric, Memphis Grizzlies (NBA)
Occupation
: Model
Who is Marko Jaric? Oh, just a goofy looking, below average former NBA player. He does have one distinct advantage over the rest of us, though: he's married to Adriana Lima,
one of the preeminent Victoria's Secret A
ngels ever
. The Brazilian-born Lima has had a wildly successful modeling career. Last year alone, she earned
$7.3 million and starred in a Super Bowl ad in which she wore a minimal amount of clothing. She also told GQ in 2006 that she was to remain a virgin until she got married, which drove the Internet crazy.
1. Marilyn Monroe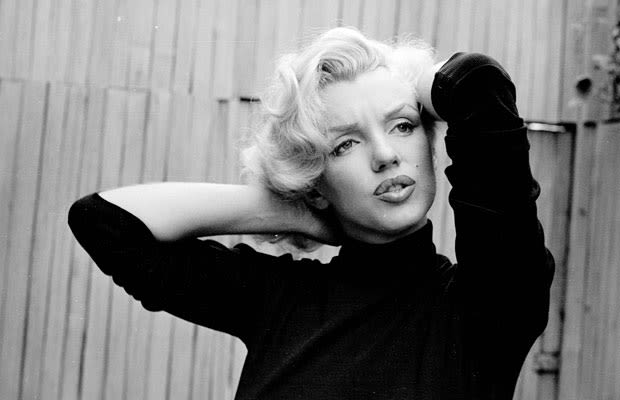 Wifey Of
: Joe DiMaggio, New York Yankees (MLB)
Occupation
: Actress
Like Jackie Robinson, Monroe pioneered a movement that soon took over the entire world of sports: absolute bombshells attached to the best athletes in the world. While her marriage to New York Yankees legend Joe Dimaggio lasted a brief nine months, Monroe set the stage for the thousands of WAGs that would follow her. Her blend of fame, beauty, and unadulterated craziness are at a level the Lohans and Kardashians of the world can only dream of achieving. In the 60 years since Monroe's death, only a select few could have even considered themselves worthy of belonging in a conversation with this Godmother of WAGdom.